The Complete Ultracortex
Regular price
$ 2,400.00 USD
Regular price
Sale price
$ 2,400.00 USD
Unit price
per
Sale
Sold out
Share
Product Overview
THE Ultracortex - Our best-selling EEG headset and Cyton/Daisy bioamplifier - with zero assembly needed.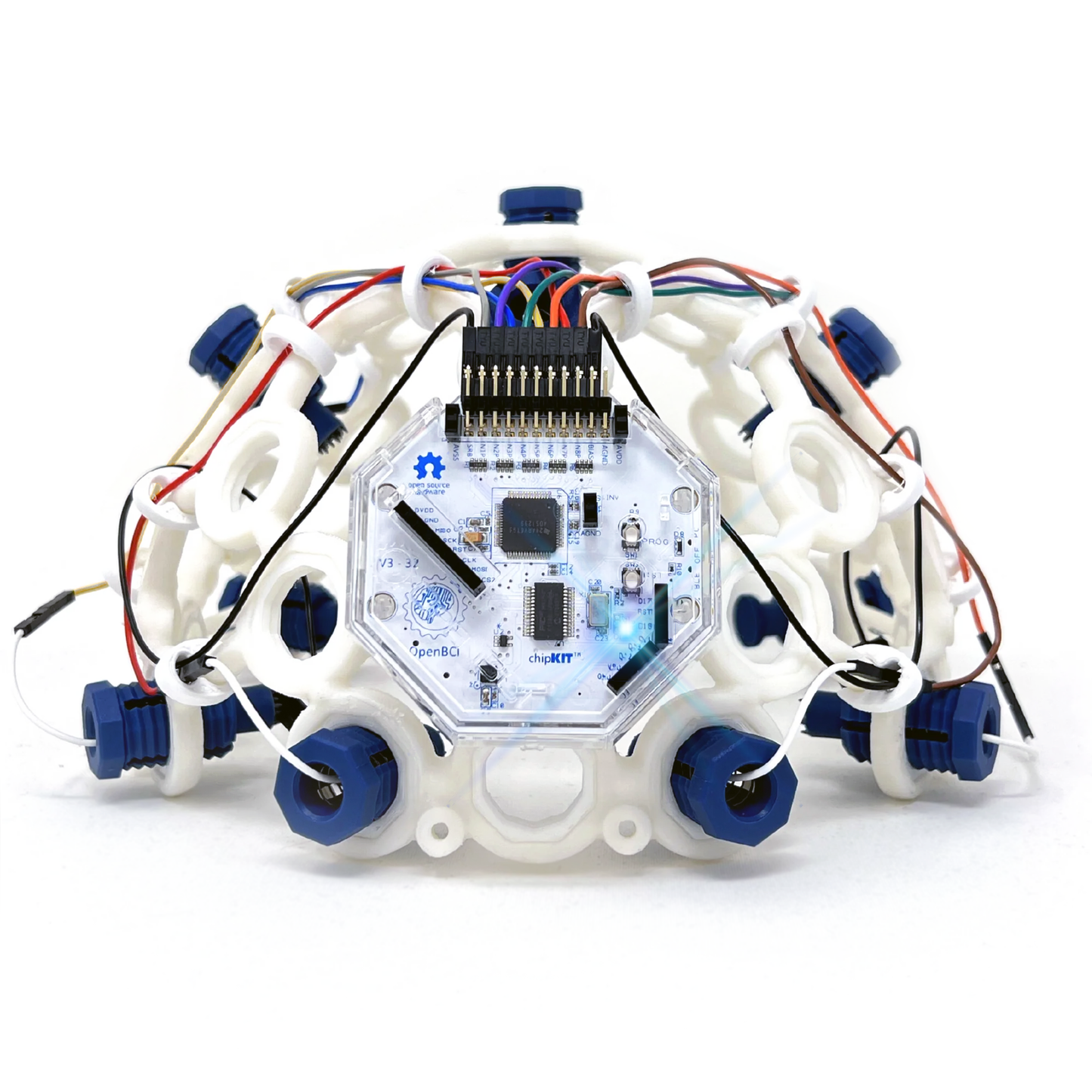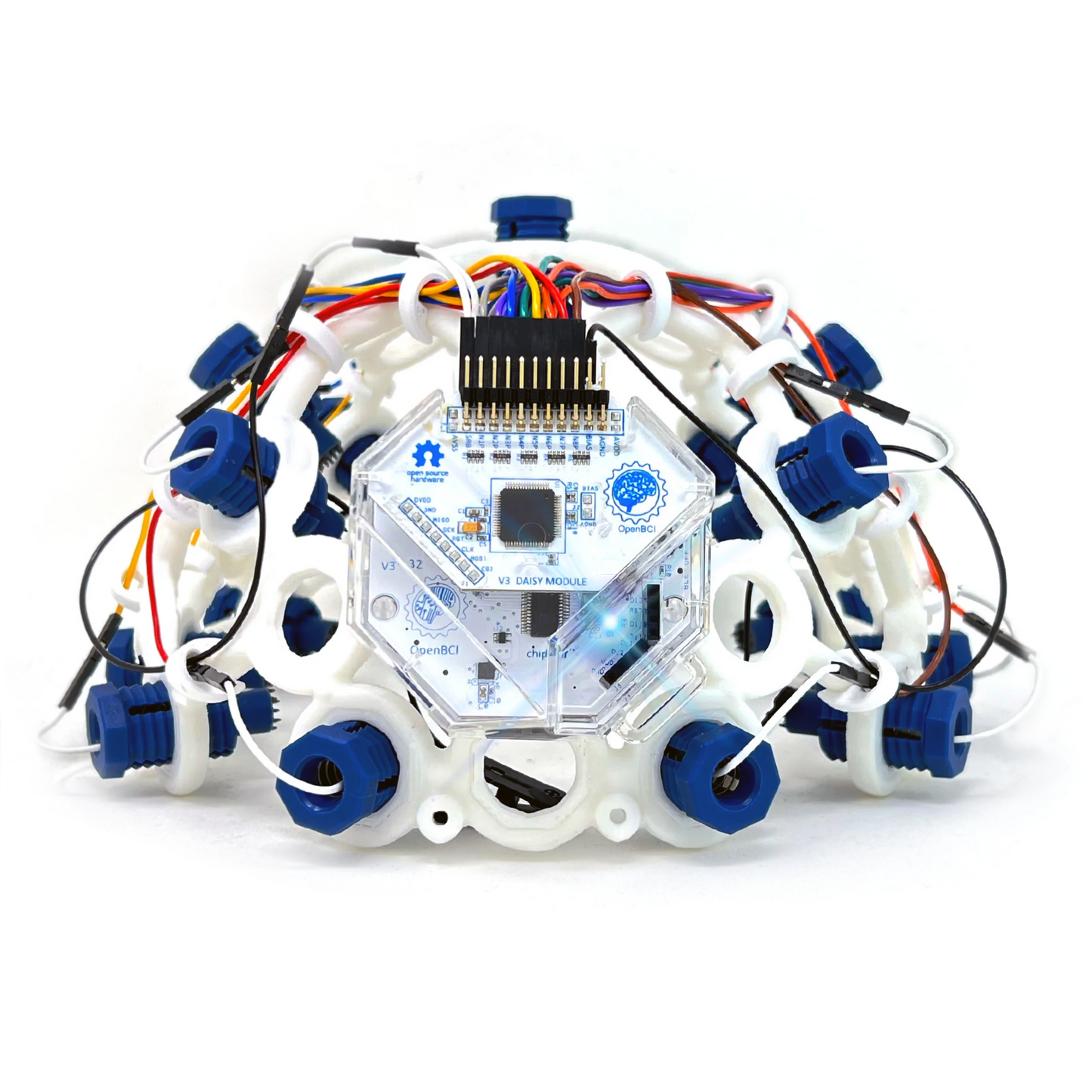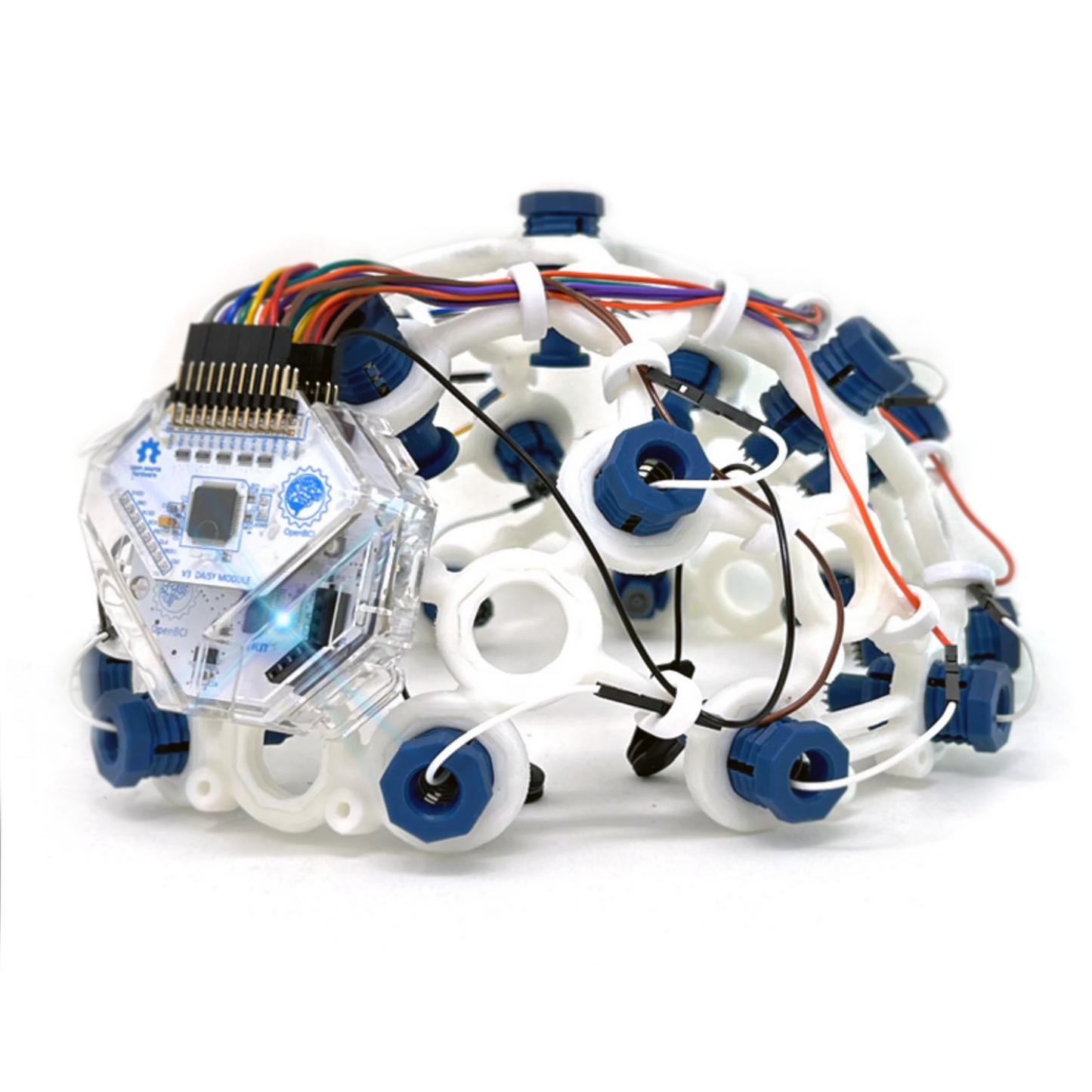 More Product Info
NEW! The Complete Headset for EEG

The ultimate EEG headwear, ready to go. ZERO assembly required, just turn it on, place it on your head and start streaming to our open-source GUI software.

OpenBCI's Ultracortex is the world's most widely used open-source EEG headset. The Ultracortex and Cyton bioamplifier are scientifically-validated research tools. Check out citations from our global community of users: 400+ research papers and counting!

 

Everything you need for EEG, out-of-the-box!

What's Included:

EEG Locations:

The Ultracortex Mark IV supports up to 35 recording locations. This kit comes already assembled to support recording from the most popular configurations based on years of feedback from our users.

Default locations:

8-channel: Fp1, Fp2, C3, C4, P7, P8, O1, O2
16-channel: Fp1, Fp2, F3, F4, F7, F8, T7, T8, C3, C4, P7, P8, P3, P4, O1, O2

 




FREE Software Included:

The OpenBCI GUI is OpenBCI's powerful software tool for visualizing, recording, and streaming data from OpenBCI boards. Provided free and open-source with no extra charges or add-ons for accessing the raw data.




 

 

Shipping FAQ

ALL OpenBCI orders ship from the US. We ship worldwide!

To estimate the total import duty and tax, use this calculator. Enter the HS code 85444200 when prompted. Please be advised that product prices do not include customs fees, import taxes, brokerage fees, or any customs clearance fees. This is the responsibility of the customer.

If shipping to Europe, please expect the total import cost to be about 25% of the product price. If shipping to other countries, it is 10-20%. Have questions about shipping internationally? Email sales@openbci.com


Refund Policy here

Disclaimer:

OpenBCI products are not medical devices nor are they intended for medical diagnosis and are provided to you "as is," and we make no express or implied warranties whatsoever with respect to its functionality, operability, or use, including, without limitation, any implied warranties, fitness for a particular purpose, or infringement. We expressly disclaim any liability whatsoever for any direct, indirect, consequential, incidental or special damages, including, without limitation, lost revenues, lost profits, losses resulting from business interruption or loss of data, regardless of the form of action or legal theory under which the liability may be asserted, even if advised of the possibility of such damages.
Get the latest news and updates